Autumn dinner party was previously created for Evite© to promote their text to party invitations. This is the shortened photo gallery version. I wanted the dinner party to FEEL warm even thought it was fall and the air was crisp and cool. That's why I used a wool shawl to cover the table and gave everyone individual bread loaves in ramekins, with little maple syrups as name cards.
---
Here is a download of the tags I created so that you can use them to make your own. I cut mine out using my Cricut© but you can print them on cardstock and cut them by hand if you would like.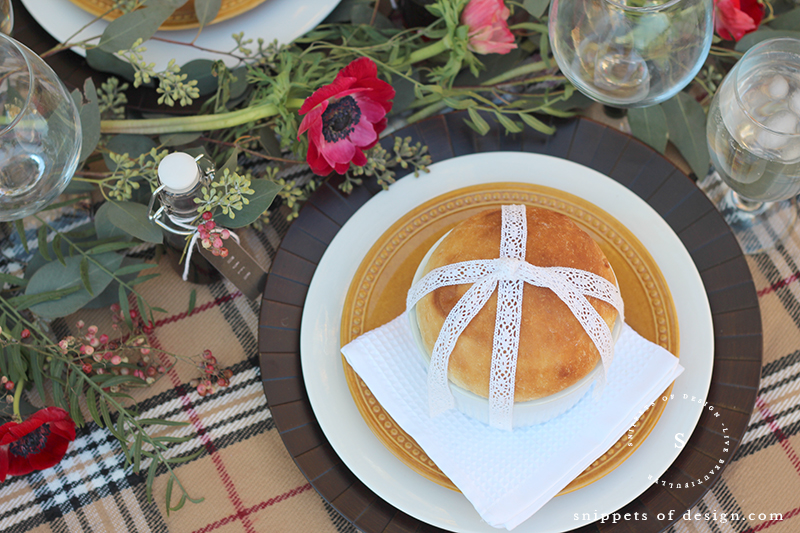 To help you recreate this dinner party, I created a shopping list on Amazon© to help you easily find everything you will need.
(I used live flowers but I tagged faux flowers for you to use, if that is easier)